Articles
Leadership Challenge: Take Ownership - Be Happy
Nicole Ripley, Project Specialist, Region 13 Education Service Center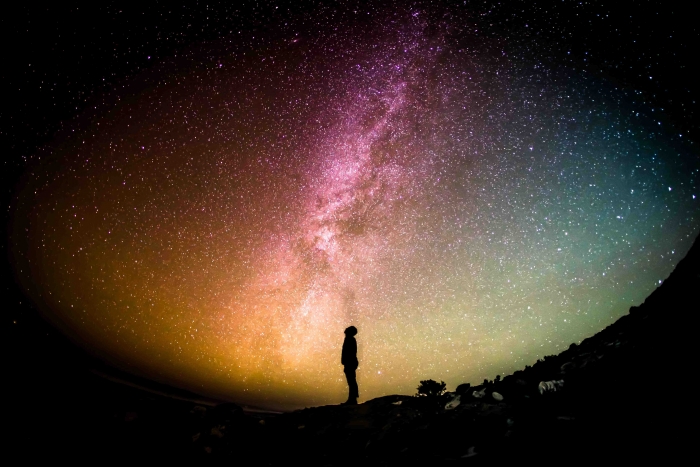 This past year I had accomplished some big goals and was ready for the next set of challenges in my continued quest for self-improvement. I'd like to tell you about my most recent goals but first let me ask:

Have you ever made a mistake and proudly stated "I own that"? If yes, then I say awesome!
Have you ever used those mistakes as a learning opportunity for the advancement of future projects? If so, double awesome!
I take pride in owning my achievements, my interactions and the impact (good or bad) that I have on the world; as well as the mistakes that happen along the way. I recently realized what an important, challenging, and game-changing trait this can be -for anyone- but especially for leaders.
With that said, let's look at the goals I set as well as how the concept of ownership applies to leadership.
Goal #1
Developing Leadership
My motivation is to become a positively influential leader who supports others as they strive for self-actualization. I want to know how I can help transform a team to be more motivated and productive.
Let's face it we all have work related ups and downs right?
We all have teams that struggle with cohesion and productivity; this happens for a myriad of reasons. So how do you choose which team challenges to improve that would yield the most impact? I can tell you what I think: it starts with personal accountability. Teams with members who personally own their contributions are the teams that produce, improve and innovate.
What does that have to do with my quest for leadership development?
Well, what I figured out is – it all starts with me.
It makes total sense.
With the many reasons for "unhappiness" in the workplace, the ones we have most control over are the ones for which we take responsibility. Leadership and accountability really do go hand in hand. And individual team member accountability really does affect a team sense of happiness.
So instead of looking outward, I choose to look inward.
Let me pause here and tell you that I have had the distinct pleasure of viewing a webinar hosted by Cy Wakeman, which motivated me to read her book , which caused me to follow her on LinkedIn.
It's here that I discovered her post about Personal Accountability And The Pursuit of Workplace Happiness. For those in search of tools to help gain a sense of workplace happiness I recommend you follow her current posts. They are quite insightful.
"Personal accountability is the belief that you are fully responsible for your own actions and consequences. It's a choice, a mindset and an expression of integrity." (Cy Wakeman, 2015)

Goal #2
Working On Relationships
Relationships are an obvious focal point, in personal and work life. I knew right away that my relationships with colleagues are something for which I must take responsibility and focus on improving. Here's the deal though: my perspective of how I think I work with my team may not necessarily be what is coming across in reality. This meant I had to ask others how well I was handling my relationships with them. I'll describe what that means and why I did it, and also offer up a challenge to you that I hope you accept.
Take The Challenge
Step 1: Solicit feedback. I asked colleagues to give me feedback about working with me. How else would I know what I can do to improve? And how can I become the leader I want to be if I refuse to accept feedback?
Step 2: Prepare for action. It's not easy. I know why many people avoid peer reviews. You must be in a place where you are ready for whatever responses you receive. You have to also have a willingness to act on the feedback to improve yourself.
Step 3: Rinse and repeat. Don't stop soliciting feedback. Understand what you do for your team, your work, and your relationships. You have ownership in all of it and need to find out if you are contributing your best self. Improvement should be a continuous cycle; a constant goal that doesn't ever go away.
Here is What You Will Find:
By owning what you do, you have opportunity for growth. When you demonstrate the ability to take feedback for continuous growth, you inspire trust. With trust, you can build a team that can be committed to one another and can work towards the common goals of resilience, cohesiveness, and productivity.
Along Came Happiness
By taking accountability for myself and everything that I do, there is a sense of happiness that washes over me every day; a happiness that comes from freedom. I can tell you that personal accountability is liberating and funnels energy in a positive way.
Don't be afraid to say, "I Own That" and don't be afraid to own who you are. It's scary - yes- but liberating at the same time.
Thursday, December 10, 2015